Early Learning Center receives NECPA accreditation
The Early Learning Center of the East Valley Jewish Community Center recently achieved National Early Childhood Program Accreditation (NECPA).
The NECPA was established in 1991 to encourage quality and recognize excellence in early childhood programs throughout the United States and other countries.
According to its website, "NECPA standards encompass the whole child by assessing relationships between the child and teacher, program and center relationships with families and program community relationships."
"Achieving The National Early Childhood Program Accreditation is the recognition of our high standards at the Early Learning Center," said Pam Morris, ELC director. "Our teacher's commitment to providing a warm, nurturing environment that focuses on the individual needs of our children is just one area where we excel."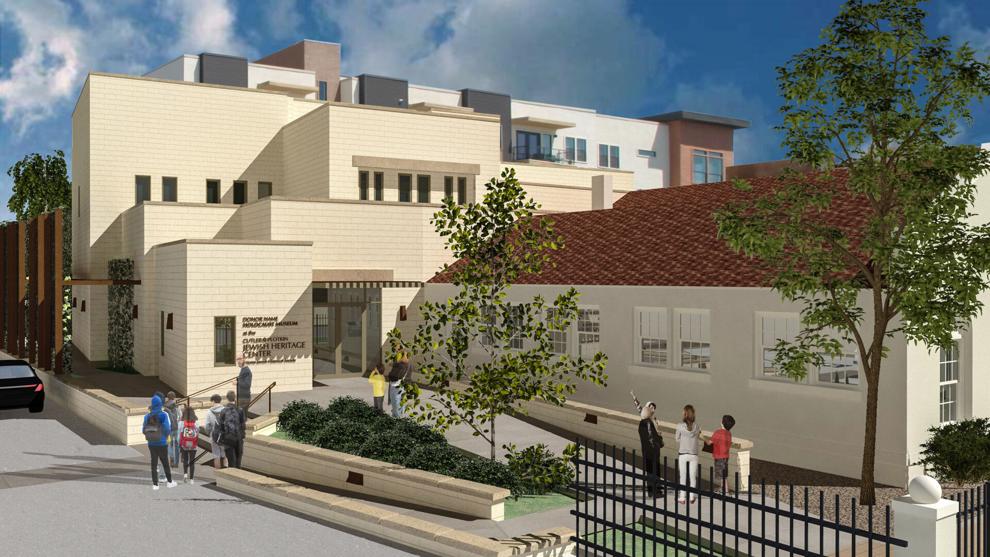 Virginia G. Piper Charitable Trust awards $195,000 grant to the Arizona Jewish Historical Society
The Virginia G. Piper Charitable Trust awarded a $195,000 grant to the Arizona Jewish Historical Society (AZJHS) to support its important cultural and educational programs over the next three years.
The AZJHS will receive $65,000 annually in general operating support during 2022, 2023 and 2024. As arts and culture organizations continue to face uncertainty while slowly emerging from the pandemic, the trust chose to award multi-year general operating grants to select arts and culture grantees with smaller operating budgets.
"The trust does so much good work in our community," said Dr. Lawrence Bell, Arizona Jewish Historical Society executive director. "In addition to their very significant financial support, the trust has also helped us grow as an organization, providing workshops on board development, strategic planning and implementing best business practices at every level of our nonprofit organization."
Past grants to the AZJHS include a $225,000 gift in 2008 to support the restoration of Phoenix's first synagogue as the Cutler-Plotkin Jewish Heritage Center. The Center now serves as a museum, cultural center, events venue and the permanent home of the AZJHS.
Funds from the current grant will provide valuable operational support as the AZJHS embarks on a new capital campaign to create Phoenix's first Holocaust education center on the Cutler-Plotkin Jewish Heritage Center campus. The AZJHS has currently raised more than $6.7 million in cash and pledges toward its goal of $15 million for this project.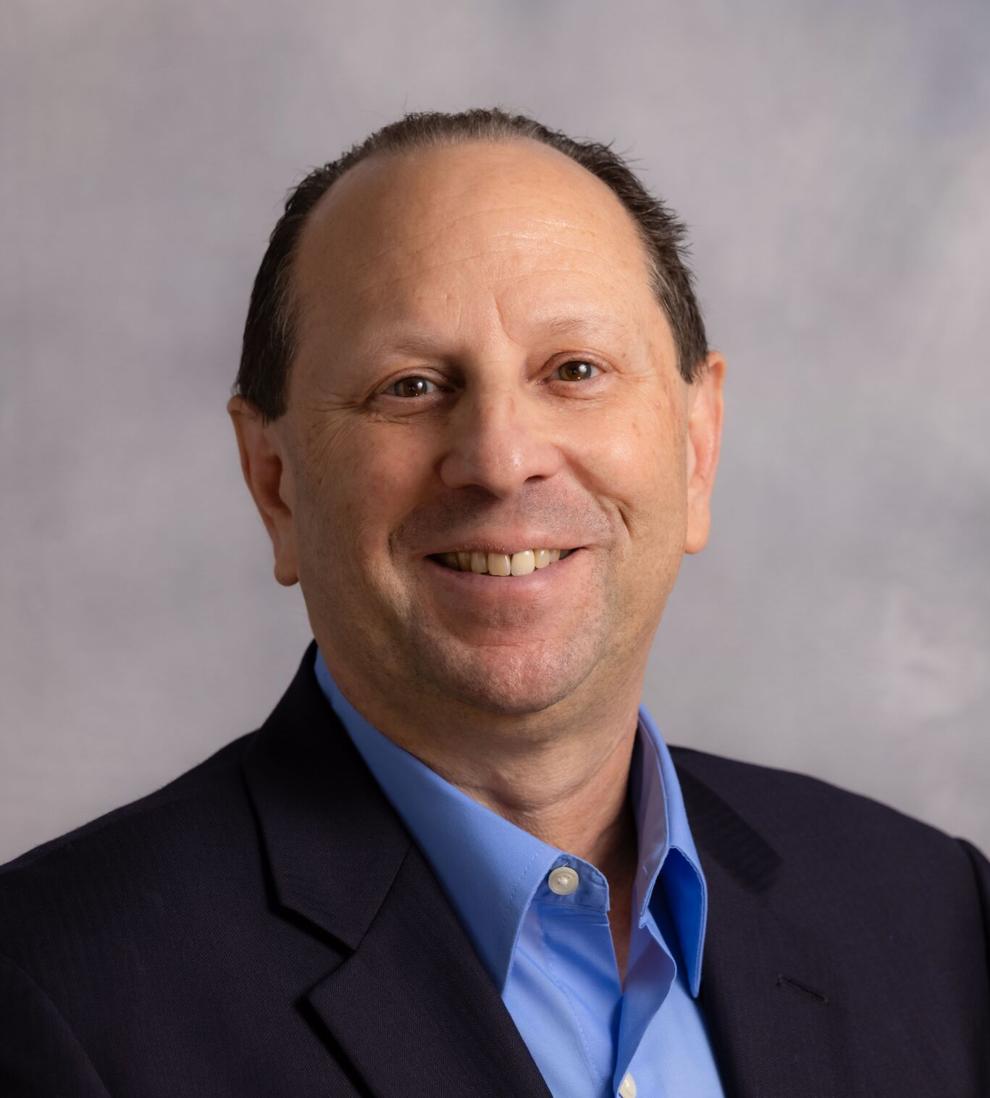 Len Gutman named VP of philanthropic services at Jewish Family & Children's Service
Len Gutman has been named vice president of philanthropic services at Jewish Family & Children's Service (JFCS). Gutman was most recently the director of philanthropy at Sojourner Center, a subsidiary of JFCS.  As vice president of philanthropic services, he will oversee the organization's overall fundraising and development efforts, including working with donors and prospects for annual gifts, major gifts and planned gifts. He will also be responsible for marketing and communications across the organization.
"Len has been an integral part of our philanthropic services team at Sojourner Center and is well-poised to take on this role at JFCS," said Dr. Lorrie Henderson, president and CEO of Jewish Family & Children's Service.
Gutman is a long-time nonprofit executive, having held fundraising and marketing positions with such organizations as Special Olympics Arizona and the American Heart Association. Other previous experience includes roles at Life Technologies, Apollo Group and Delta Airlines, in addition to owning a marketing communications consultancy.
"In my time at Sojourner Center, I have come to know and respect the work that JFCS does in our community, providing behavioral health, healthcare, and social services and support to individuals and families of all ages, faiths and backgrounds," said Gutman. "As we grow our philanthropic services division, I look forward to working with our donors, prospects and volunteers to cultivate and secure these important relationships."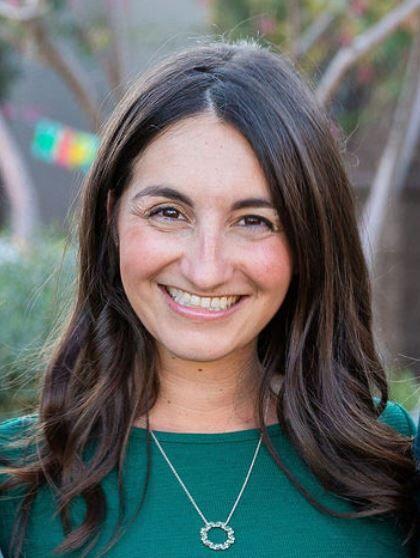 New hire and title change at Bureau of Jewish Education of Greater Phoenix
Marina Awerbuch will join the Bureau of Jewish Education of Greater Phoenix (BJE) on Aug. 1 as its program director, working with Passages Lecture Series, adult learning and family programming. Awerbuch will also work with Linda Feldman in additional family programming and teacher training for the preschools.
With 13 years of experience working with children and parents in community-based settings, Awerbuch has delivered continuing education seminars to professionals and families on evidence-based parent education, trauma informed care and child development. She has conducted community outreach, education and collaborative program efforts to enhance awareness of infant-toddler development and child abuse prevention in the Arizona community. Awerbuch's work focuses on building program infrastructure and data management to best support local and national nonprofit growth focusing on children's wellbeing. She holds a master's of advanced study in infant family practice from Arizona State University and is endorsed by the Infant Mental Health Coalition of Arizona.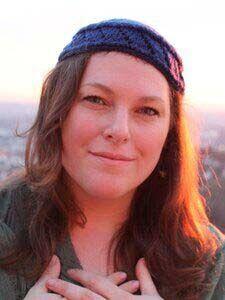 Also, Rabbi Aviva Funke has a new title at BJE, associate director. In addition to being Hebrew High principal, she will be organizing and implementing "IGNITE – Inspire & Empower Today's Jewish Educators." The new IGNITE program received funding from the Jewish Community Foundation of Greater Phoenix to work with religious teachers across the Greater Phoenix area.
First Place AZ to launch study to provide comprehensive insights into housing needs
First Place AZ, an Arizona nonprofit with the vision of ensuring housing, healthcare and community options for people with autism and other neurodiversities, is launching a comprehensive market analysis to determine the housing needs and preferences of adults with autism and other intellectual/developmental disabilities (I/DD) in Phoenix.  
The Greater Phoenix Housing Market Analysis, conducted by the First Place Global Leadership Institute Center for Real Estate & Community Development, is the first-ever study to  comprehensively address housing needs of adults living with autism and I/DD. The analysis will collect market data, identify barriers and explore how public, private, nonprofit and philanthropic sectors can work together to respond to market demand.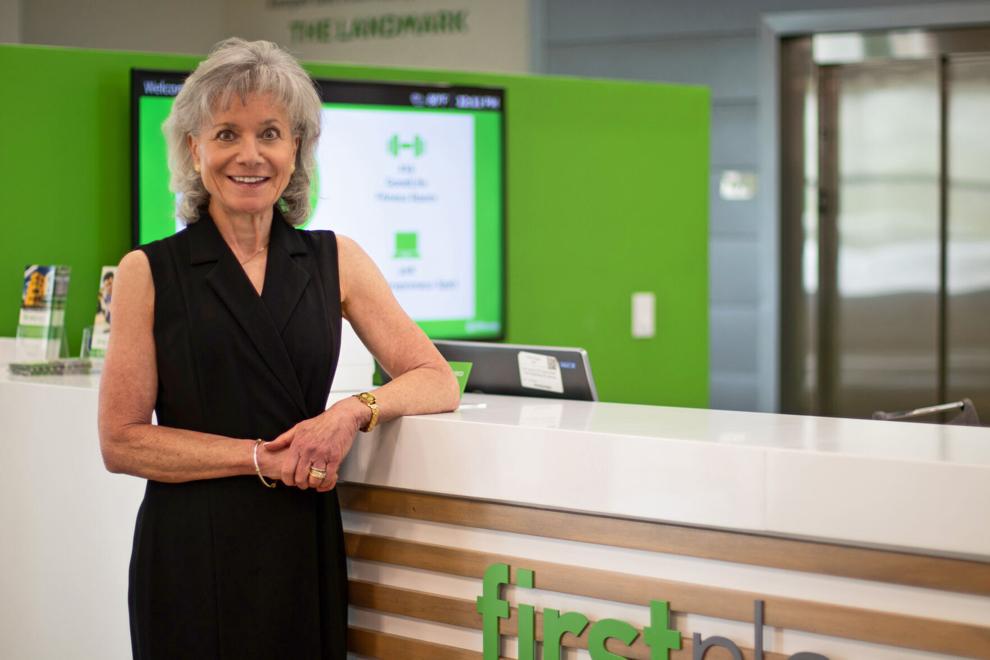 Adults with autism and other I/DD face a critical shortage of housing options and access to support they need to thrive. In 2021, the Arizona Health Care Cost Containment System (AHCCCS) reported a 54.2% increase in the number of individuals with an ASD diagnosis served by their non-Arizona Long-Term Care System (ALTCS) health plans.
"Among the looming questions for parents like me is, 'Where will my loved one live, who will care for them and how will they thrive when I'm no longer here?'" said Denise D. Resnik, First Place AZ founder and president/CEO and mother of an adult son with autism. "Through the First Place Global Leadership Institute, we aim to make supportive housing options more accessible, affordable and attainable. The Greater Phoenix Housing Market Analysis will provide insights into what members of this population need and want and help us design a blueprint for making more housing options a reality."
First Place AZ is forming a 15-person leadership advisory group to oversee the research analysis conducted through online surveys taken from August 4-22. Individuals with autism and I/DD and their family members are invited to participate. Community and civic leaders and housing analysts will also weigh in. A kickoff meeting will be held Thursday, Aug. 4 at 6:30 p.m. Those interested in participating can register at firstplaceaz.org/phx-housing-analysis/.
Hillel at ASU announces new board members and officers
Hillel Jewish Student Center at Arizona State University recently announced the election of four new members to their board of directors at their June 8 board meeting. They will all serve two-year terms, at which point they are subject to re-election.
The four new members are Carrie Aaron, Shelley Cohn, Dr. Gary Grove, MD and Elyse Katz, CPA.
Aaron is on the MCA Financial Group team and community boards, including Women in Philanthropy at ASU and Arizona List. She is very passionate about Jewish students receiving a warm, safe and meaningful college experience and is eager to make a difference by joining the Hillel at ASU board. She also sits on Hillel's Advisory Council.
Cohn has served as chair and board member of the Arizona Community Foundation, council member of the LGBTQ Center for Philanthropy at the Arizona Community Foundation, chair and board member of Childsplay and chair and board member of the Desert Botanical Garden.  
Dr. Grove is a board-certified general and geriatric psychiatrist and a distinguished life fellow of the American Psychiatric Association. He is past president of Hillel; past board member of the Valley of the Sun Jewish Community Center; and past board member, executive committee member, campaign vice chair, associate executive director and campaign director of the Jewish Federation of Greater Phoenix. 
Katz is an Arizona native and member of Congregation Beth Israel. She co-chaired Young Jewish Phoenix, now known as NowGen, for a few years and even met her husband, Adam Katz at a YJP event. Katz works for Eide Bailly, a CPA and consulting firm in Phoenix.
Additionally, Katz was elected treasurer, Kimberly Kur remains vice president and Edward M. Ober was elected president in April. They will serve one-year terms, at which point they are subject to re-election.
Hillel also extended their gratitude to Joel Schaller, who completed six years of service on the board in June.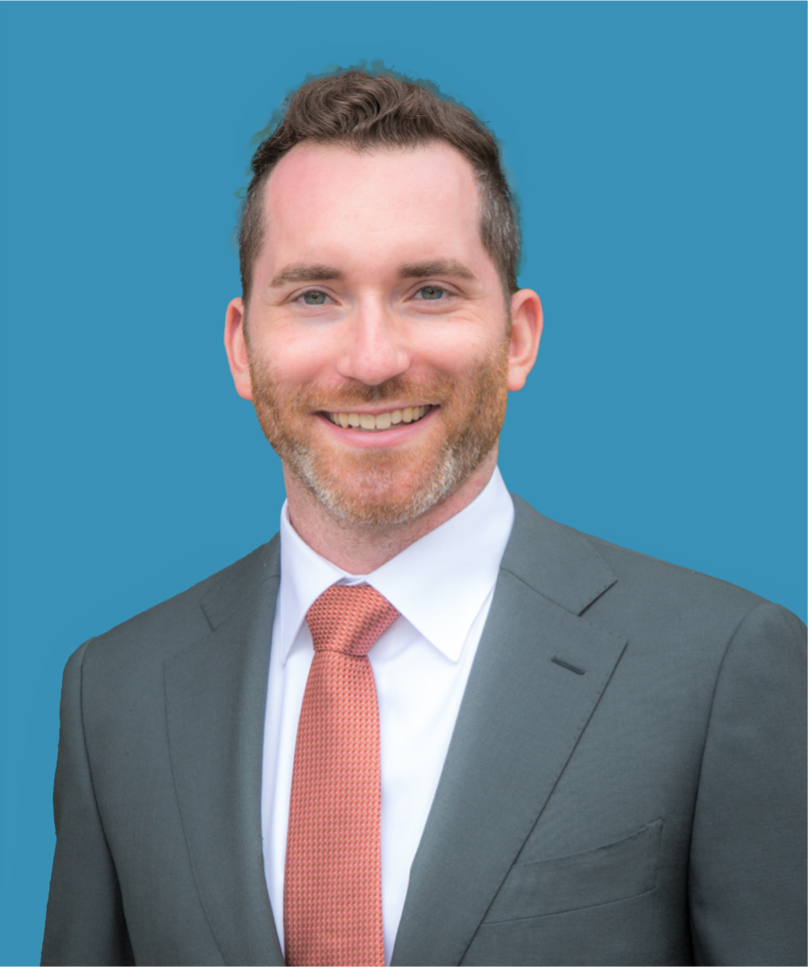 Justin Pressman named Western Region executive director of AFHU
American Friends of the Hebrew University (AFHU) has appointed Justin Pressman as executive director of its Western Region, which encompasses Arizona.
In his new position, Pressman will develop regional strategic campaign plans, as well as implement and evaluate major giving campaigns in support of the Hebrew University of Jerusalem, Israel's premier academic institution and research powerhouse.
"We are thrilled to welcome Justin to our team to lead AFHU's programming and fundraising efforts in the Western Region," said Joshua Rednik, American Friends of the Hebrew University CEO. "With his experience and contacts along with our longstanding presence in the region, we believe we are well positioned for future growth and greater awareness of meaningful philanthropic opportunities in support of the Hebrew University."
Pressman previously served as West Coast executive director for American Friends of the Israel Philharmonic, one of the world's foremost orchestras. During his tenure, he mobilized national and regional leadership cohorts to exceed ambitious fundraising goals, launched new chapters in San Diego and Dallas to expand the institution's donor base and leveraged the Philharmonic's virtual and live programming to reach new and diverse audiences.
"I look forward to expanding AFHU programming and building even greater support for the Hebrew University of Jerusalem in the Western Region," said Pressman. "This role aligns my passion for Israel with the university's research and entrepreneurial advancements." JN